How a Member Can Unhide Their Profile in the Member Directory
Members have the option to unhide or hide their profile in the Member Directory depending on the site.

To update the setting, login to the Member's Only website and go to the Member Profile.

On the right side, click Edit My Info and then click the link for Advanced.

Scroll down to the section for Member Directory Visible.

Please note the current status of the profile. In the screen shot below, the member's profile is hidden from view. Check the box Make Available to other Members.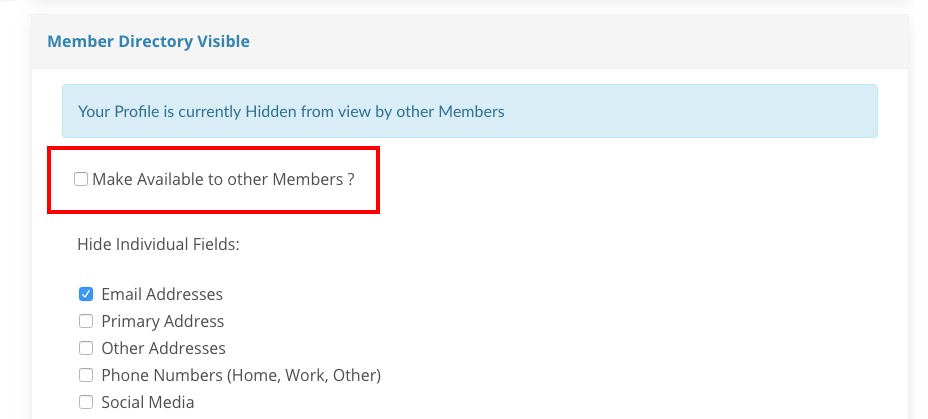 When finished, scroll to the bottom and click Save Data.