Product Highlight - September 2021
You are receiving this email because you are a user of MembersFirst Tee Times. This product update email is sent when existing features are enhanced or new features are released. Please see below for a detailed explanation of the new features available from this update.
What's New:
Enhancements
Added Calendar ICS (Internet Calendar Scheduling) File To Email Confirmations
New Integrations
Tag Marshall
Cap Patrol
Caddie Now
---
Enhancements
Added Calendar ICS (Internet Calendar Scheduling) File To Email Confirmations
An ICS file is a calendar file saved in a universal calendar format used by several email and calendar programs. It enables users to publish and share calendar information on the web and over email.
This enhancement attaches the calendar ICS file to email booking confirmations so members can add their tee time reservation details to their preferred calendar software, including Microsoft Outlook, Google Calendar, Yahoo Mail or Apple Calendar.
iCal link included at the bottom of the following confirmation emails:

New Tee Time
Reservation Change Notification
Lottery Accept - Received Time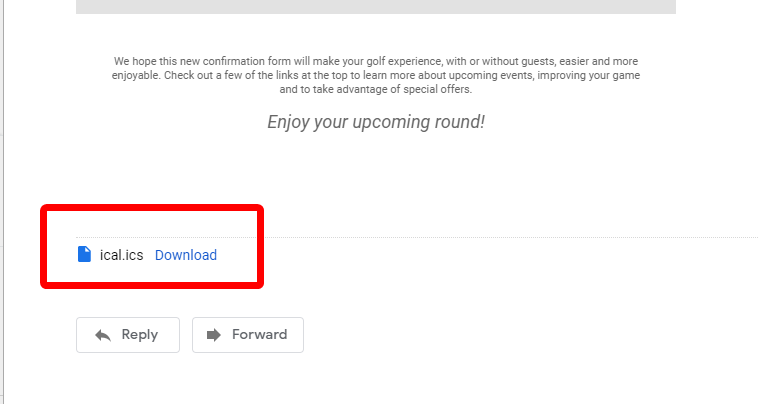 Default Title in iCal attachment uses the 'Course Name' and the 'Number of Holes' email tokens. The default title loads into calendar in the following format -

"Tee time reservation @ RESERVATION_COURSE (RESERVATION_NUM_HOLES holes)"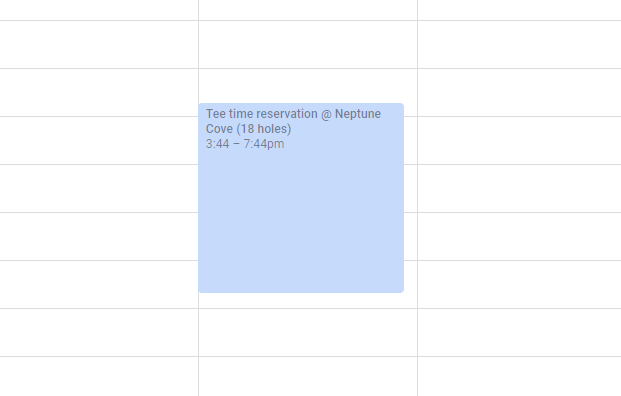 Clubs can customize the Title field in iCal attachments to be used with or without email tokens. Please contact Tee Times Support for assistance updating to a custom title.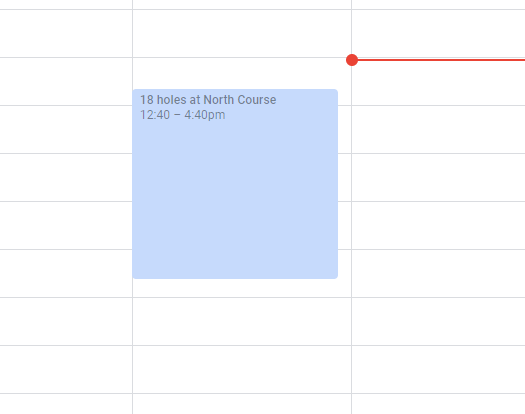 All email tokens may be used in the custom text string. List of email tokens can be found in Communications by navigating to Tools > Communications of admin tee sheet.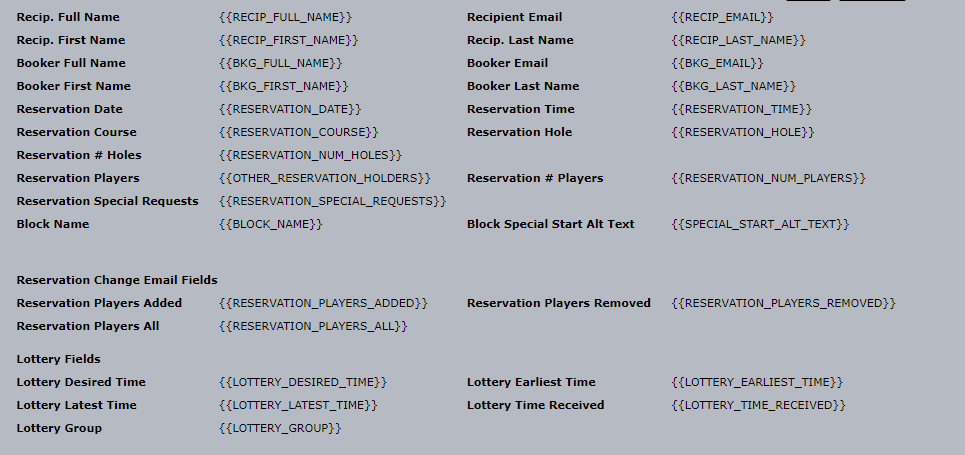 ---
New Integrations
The following integrations are now available with MembersFirst Tee Times. Please contact Tee Times Support to learn more.
Tag Marshall
Tagmarshal, the leader in golf course intelligence software, optimizes on-course operations. The industry trusted system provides full operational oversight and reporting, proactive, real time management of field flow and data-driven management, which drives cost savings.
Cap Patrol
Cap Patrol is a program and app for Country Clubs and their members. Clubs are able to track player data in real time in accordance with USGA guidelines bringing a level of ease, transparency and fairness to indexing not seen before. Members use Cap Patrol to track their own play and play games with members.
CaddieNow
CaddieNow help facilities improve their existing caddie programs by providing tailored solutions that streamline operations, reduce costs, and minimize potential liabilities while elevating the golfer experience.
---
The features in this release were motivated by your feedback and we're excited to deliver this latest version of MembersFirst Tee Times. We'd love to hear from you if you'd like to recommend a feature enhancement - Tee Times Enhancement Request
Thank you for the feedback!