Product Highlight - December 2021
You are receiving this email because you are a user of MembersFirst Tee Times. This product highlight email is delivered when existing features are enhanced or new features are released. Please see below for a detailed explanation of the product highlight.
---

Holds Removal Reminder Email
Clubs that drop Holds/TBDs prior to a member's tee time now have the option to send a reminder email to the booking member about the upcoming Holds drop. The reminder email can be set up for delivery with a custom time frame of 'x' hours or days before the tee time.
To activate the Holds Removal Reminder Email, please contact the Tee Times Support team at [email protected] and let us know how far in advance (hours or days) of the Holds Drop time you'd like the reminder email delivered.
Below is an example of the default email that booking members will receive in their inbox. Like all other email templates, it is fully customizable by club admins. It uses a new message token that provides the exact date and time that the Holds/TBDs will drop on.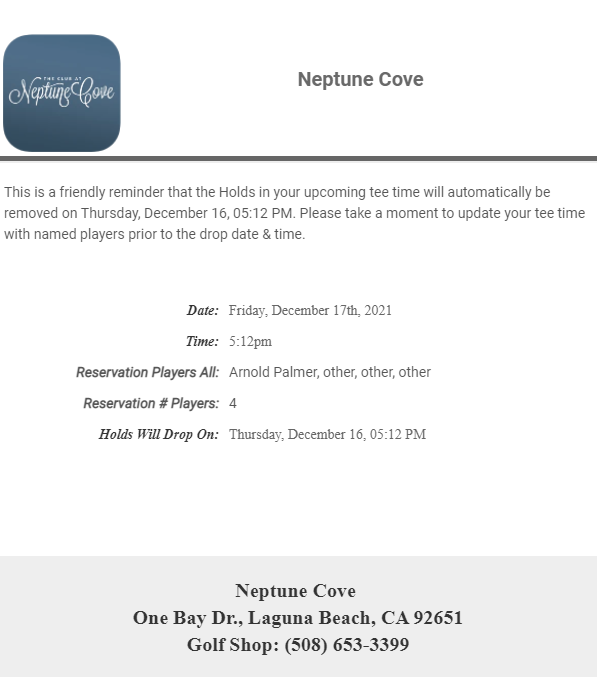 Once the Holds Removal Reminder Email is activated, club admins can view and edit the email template by going to Tools > Communications and clicking on the 'e' next to the Hold Removal Reminder email type.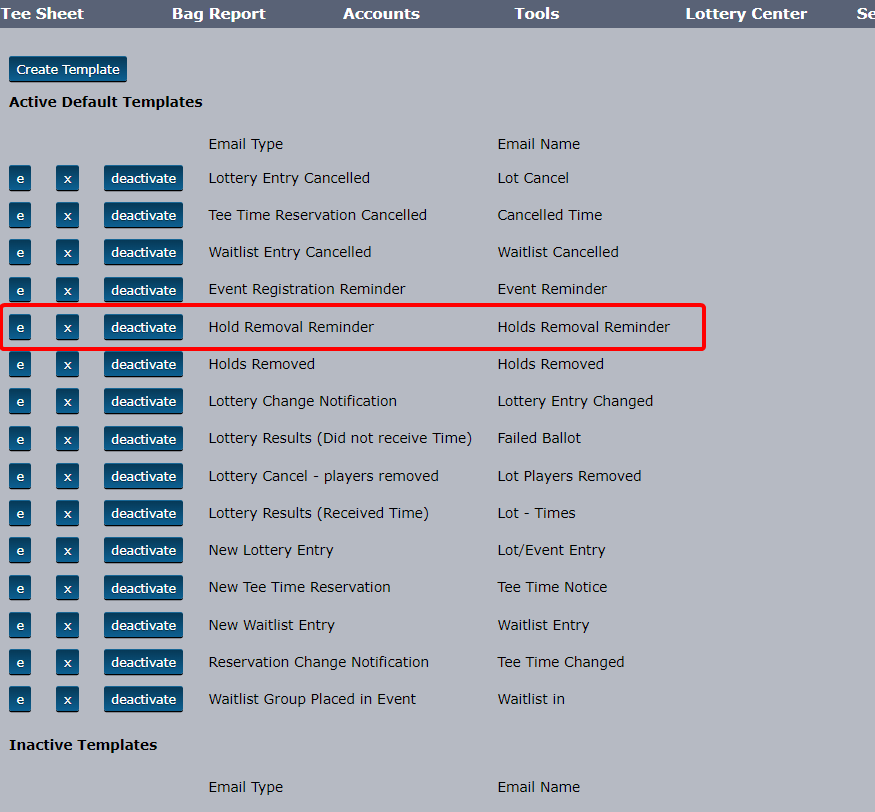 This new feature is now available. Please contact Tee Time Support to activate these settings.
---
This product update was motivated by your feedback and we're excited to provide it to you in the latest version of MembersFirst Tee Times. Have a recommendation for another feature enhancement? We'd love to hear from you!
Tee Times Enhancement Request
Thank you for the feedback!