December 2021 Release Notes - Mobile App Quick Links
Mobile App Quick Links
We have added a new feature to the mobile app experience for your members! The new Mobile App Quick Links are displayed on the home screen of the mobile app and provide the ability to designate key mobile app features front and center for easy navigation.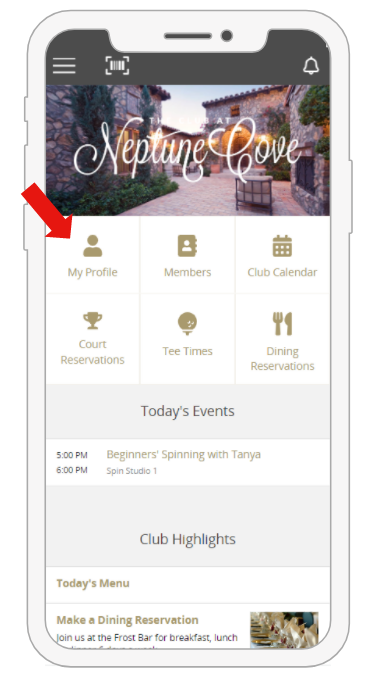 Our goal is to provide an additional entry point to high-traffic areas of the mobile app. Currently, the mobile app homepage contains Today's Events and Club Highlights which are very important to promote club happenings, keep members informed, and encourage participation in club activities. The new Quick Links area will appear above these existing sections to provide easy access to transactional items and key features at the top of the app homepage. All content will be moved down on the page based on the number of Quick Links so it's important to be selective of the number of Quick Links you add to your mobile app homepage.

The library of icons available for the Quick Link buttons will be consistent with the icons currently featured on the left navigation of the mobile app. Also, the items selected and the order of display are completely customizable. We recommend selecting three or six Quick Links for the cleanest appearance, but you can elect to add as many links as you deem necessary.

To take advantage of the Mobile App Quick Links, please reach out to your Client Services Manager.