January 2022 Release Notes
Viewing Event Registrants
MembersFirst has made an upgrade to a key feature in our Event Registration system! To improve the experience for your members, we have redesigned the look and feel of the "View Registrants" window which provides a list of existing registrants for the selected event. This redesign utilizes a more modern, user-friendly layout and was rebuilt for a more mobile-friendly display on the app.

This upgrade provides the same benefit to your members as it always has, just now with a more updated look and feel. See for yourself below:
Desktop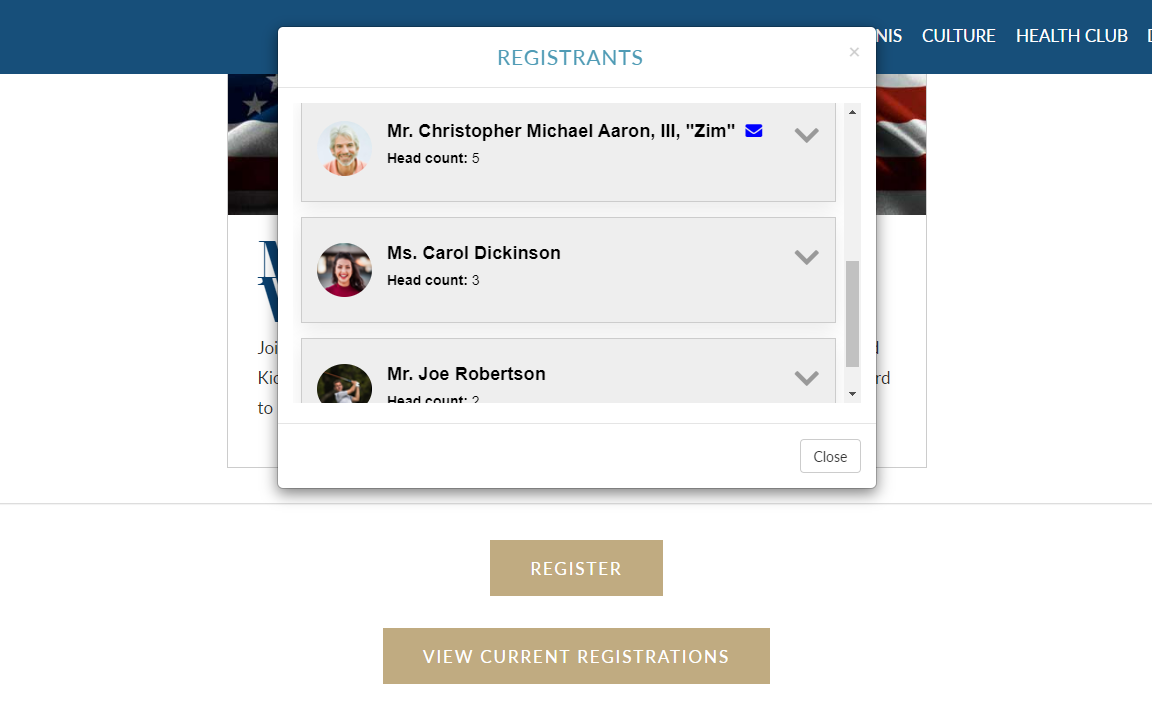 Mobile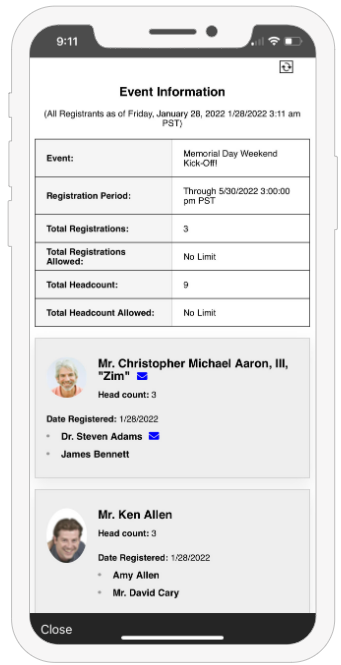 Our objective is to allow your members quick access to the information they need when signing up for an event all in one place. Going forward using this window, members will be able to:
View all relevant registrant information including current headcount vs. total capacity
View a list of all registrants (this page will honor any personal data settings that members have selected to hide within their profile)
Expand the registrant record to see the booking member and all registrants in their party
Access from any device, so your members will be able to view it anytime, anywhere
Contact other registrants via email directly from this screen
View when registrations were made
NEW FEATURE! See the booking member's profile picture in this list
For our Club Administrators, you will retain control over the amount of information that is accessible to the membership in this window as you did before, so you can share as much or as little information as you desire.

For more information on the updated View Registrants feature, please reach out to your Client Services Manager.