Dining Reservation Enhancements
This month, MembersFirst is picking up where we left off in March, adding further enhancements to the Dining Reservations system. A number of upgrades have been made in an effort to make Dining Reservations more seamless for both members and Club Administrators.
Members will now be able to view Dining Meal Periods through the MembersFirst Mobile App Calendar. This aligns with our goal to make all aspects of the club's amenities as accessible as possible. Now, clubs will be able to provide an additional access point where members can find the best times to dine at their favorite club venue and, with a single click, get right into the reservation creation process, all from their phone.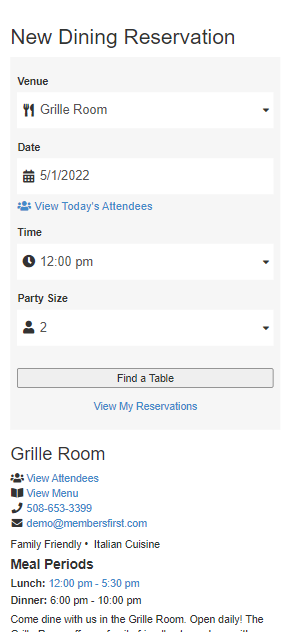 In addition, improvements have been made to the Member Dining Reservation Search. Search results are being broadened to capture all available dining periods so that members will see the available reservation times closest to their given search time. Members will have the full scope of availability and be presented with the closest options, even if it is not an exact match on their initial search. With this new functionality, no dining opportunity is missed.
With our Club Administrators in mind, we have improved the messaging when creating Blockouts on dining venues. To ensure Blockouts will not be created over existing reservations, a check has been built into the system that will scan for existing reservations, and should any exist, the Club Administrator will be prompted to remedy those conflicts before a Blockout can be created.

Finally, Club Administrators will now be able to create reservation restrictions by member type at dining venues. If enabled, the Dining Venue Edit page will have a new "Restrictions" tab listing all member types. Club Administrators can select a single member type or multiple member types to restrict the venue to only those members. By default, if no changes are made to this area, all members will continue to have access to the dining venues.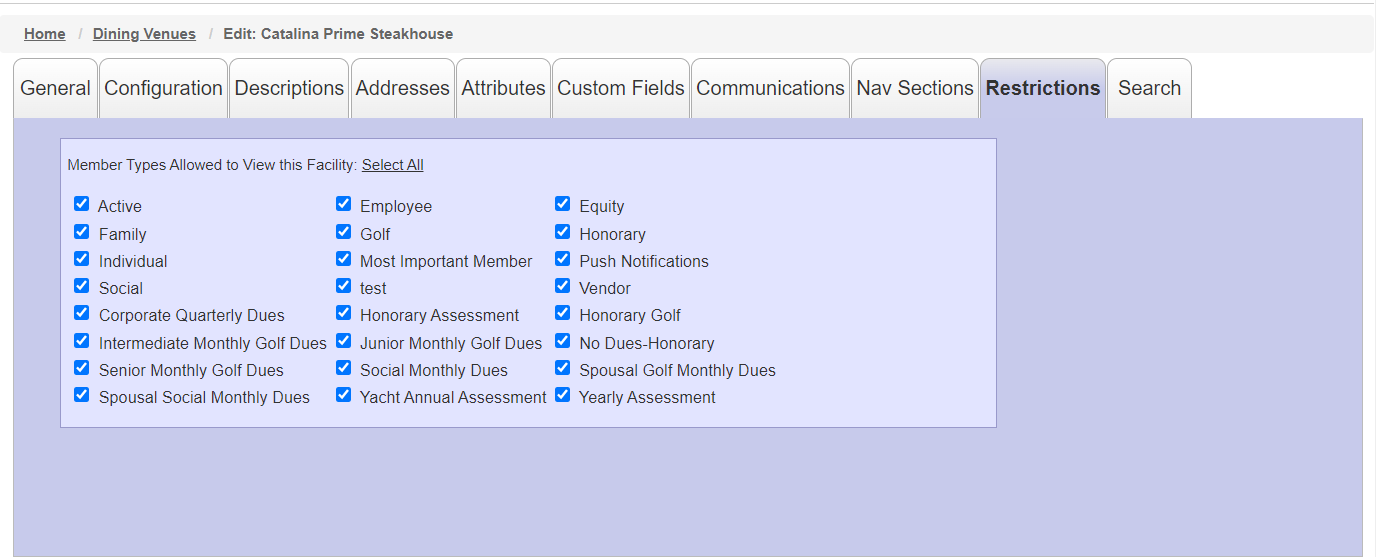 This functionality was rolled out to all clients as of Monday, May 2nd, 2022. For more information on these new updates to the Dining Reservation System, or anything else, please reach out to your Client Services Manager.