New Fields for Club Personnel
MembersFirst is happy to announce additions to the Club Personnel module! We've listened to your requests and have added new fields that will allow you to better identify staff members and give more detailed contact information. This update benefits members looking for staff details on both the website and mobile app.
In addition to all existing personnel fields, there is now the option to specify the following:
Title
Suffix
Phone Extension
Other Phone (Mobile Phone, Home Office, etc)
Other Phone Extension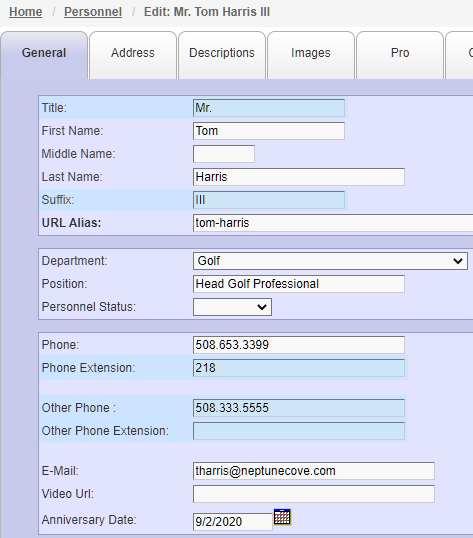 When values exist in these fields, the information is available for display to members, making it easier than ever to get directly in touch with the staff member they need.
Along with this, new options are available to customize how these fields are displayed. For instance, if an organization chooses to use the "Other Phone" field as a Mobile Phone for all staff, a custom label and icon can be chosen to make it clear to members which phone number they're dialing.

Here's a glimpse at how members will see this new, customizable information on the website: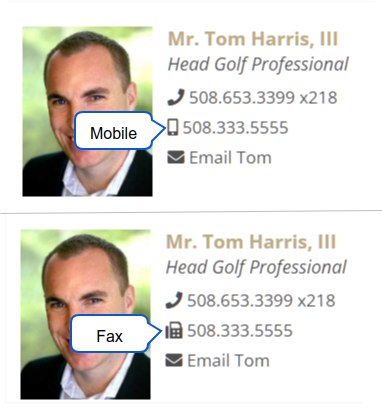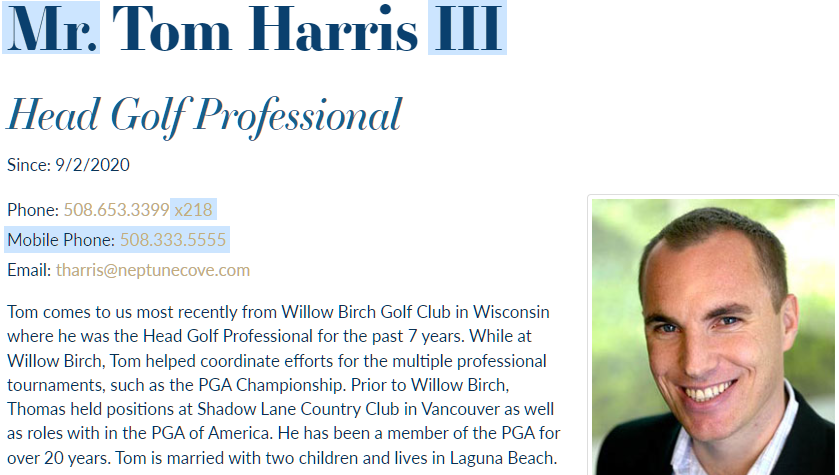 ...and the Mobile App: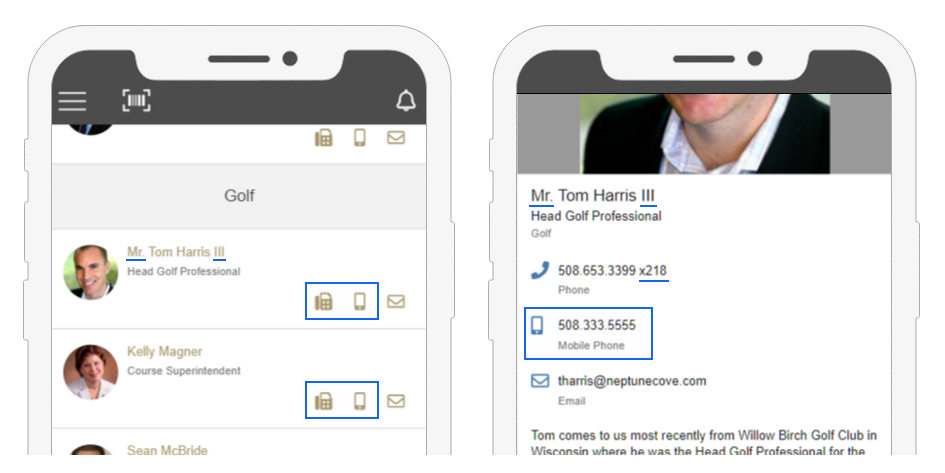 Note: The addition of Phone Extensions enables members to dial staff members directly with a single click, right to their extension. However, extension numbers must be entered into the new designated extension field in order for this functionality to apply. If extensions have previously been entered within the Phone Number field, these would need to be updated.
From this:

To this:

This functionality is available to all clients. For more information on this new update to the Club Personnel, or anything else, please reach out to your Client Services Manager