August 2021 Release Notes
Member & Admin Passwords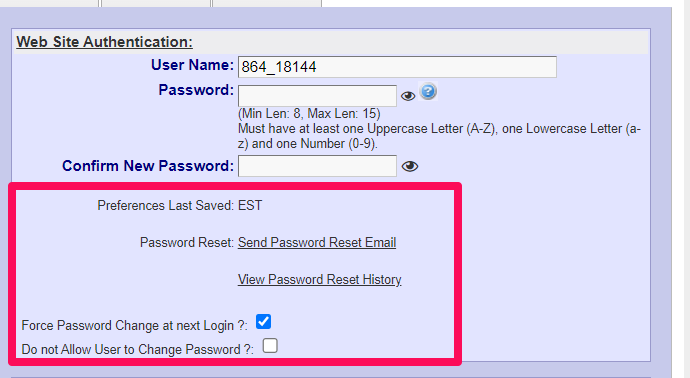 Member Password History
Members will no longer be able to use the last 5 passwords, when reseting their password. We've had the history for quite some time, so this will be effective immediately.

Member password reset history summary
Club admins with access to the member directory have a new tool to view password reset history. There's a link on the member edit record on the right to view a specific member, and in the member directory list view there's a link in the related tab. This summary will give the email message status, date requested, and whether the password reset was completed.
Force Password Change
Admin user edit now has a "Force Password Change" flag, and a link to send password reset email. Clubs can now force password change, same as they do for members.
Longer Admin Passwords
Admin's can now have up to 100 character passwords.

Admin Password History
Admin's can no longer use their last 5 passwords either. However, we didn't previously have this history so it will start with their current password going forward.

Failed Logins
Failed login attempts used to be a General Site Config (GSC) setting for admin and for member. It's now hardcoded to 5 for both.

After 5 failures, there used to be a GSC to enable locking users out. This setting is no longer checked, and users will be locked out of the system until a valid password reset is accomplished.


Dining Reservations
Fixed an issue with Event caching that caused users not to see new reservations until their next login.