August 2022 Release Notes
ARM and Mobile App Enhancements
We're releasing new functionality to the Automated Recurring Messages module and the MembersFirst Mobile App! These changes include the ability to display category colors for events in the Mobile App calendar as well as more control over which members have access to the app.
Automated Recurring Messages (ARM) Reservation Report Update
*Functionality Change
The Automated Recurring Messages module includes the option to send out Reservation Reports to select people for Events, Dining, and Bookings (courts, spa, etc) at chosen intervals. This service has been updated to exclude cancelled reservations so that the report accurately reflects who will be coming in.
Mobile App Enhancements
Event Category Colors in Mobile App
Your website's calendar offers the ability to display event names in different colors based on which category the event belongs to. For instance, you might want Dining & Social events to display in blue while Golf events display in green so that members can quickly identify events at a glance.
This functionality has now been extended to the Mobile App to ensure a more consistent user experience. When an event is assigned to a category with an associated color, the app calendar will display a vertical bar with the category color.
This applies to the app's "Today's Events" section as well as both calendar views (list and month):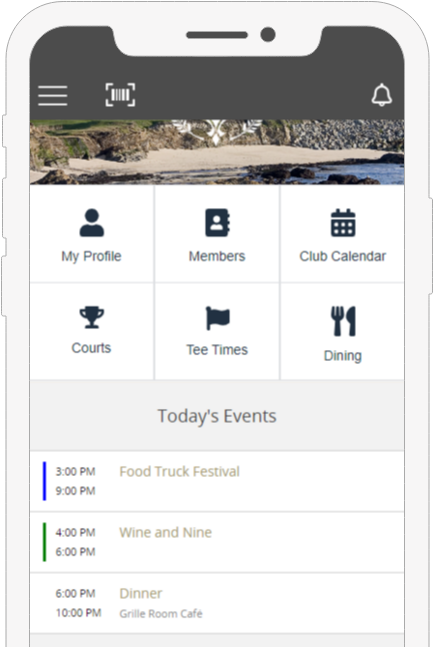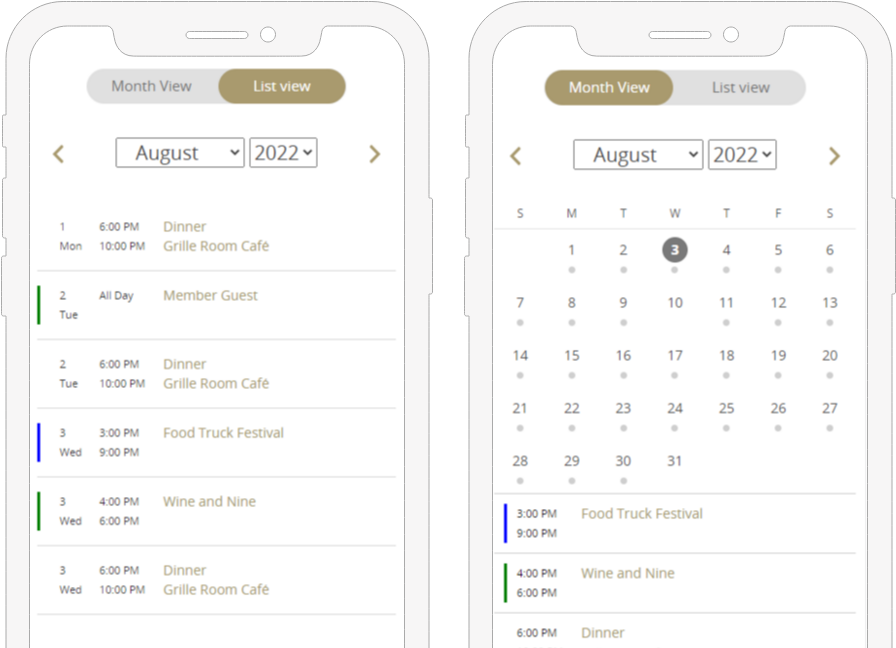 Note:
Clubs currently using category colors on their site calendar will have this automatically applied to their mobile app.

Reservation items such as Meal Periods and Tee Times blocks appear on the calendar as well, but will not have a color next to them as they are not associated with an event category.
Restrict Mobile App Access
The Member Directory currently gives the ability to restrict specific members from accessing various areas of the site. This has now been expanded to include the Mobile App.
If there are individual members you wish to prevent from accessing the app, you can now edit their member record in the Member Directory module, navigate to the "Security" tab, and under "Disable Access to these Functions", choose "Mobile App".
When this member attempts to log into the app, they will be denied and notified that they do not have access.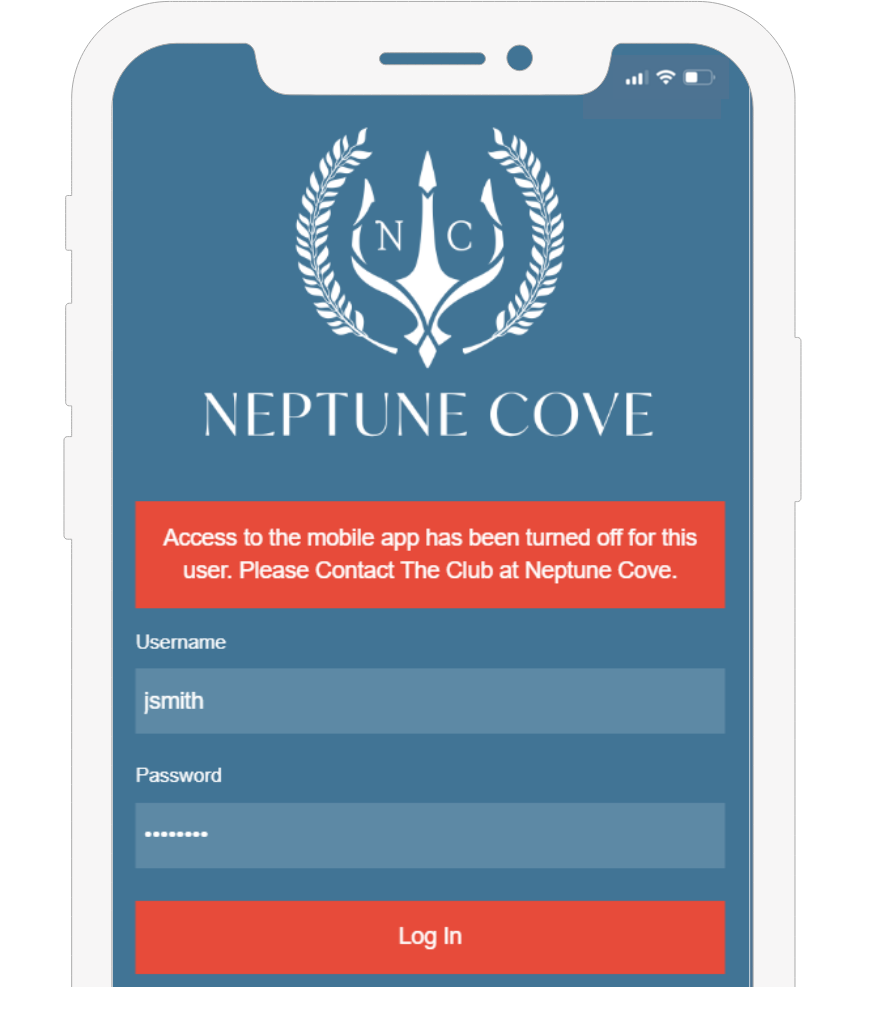 The above functionality rolled out to all clients on Monday, August 8, 2022. For more information on these enhancements or anything else, please reach out to your Client Services Manager.