September 2022 Release Notes
Birthdays and Anniversaries Page Enhancement
MembersFirst is happy to announce an enhancement to a page that contributes to community engagement within your membership!

The Birthdays and Anniversaries page is an optional interface on member-facing sites that calls attention to member birthdays and wedding anniversaries throughout the year. If a member is visible in the member directory, they will also be visible on the Birthdays and Anniversaries page provided their member profile includes their Birth Date and/or Anniversary Date.
Previously, this page only displayed Birthdays and Anniversaries for the current month. With this enhancement, members will now be able to navigate between all months of the year in order to view past or upcoming dates.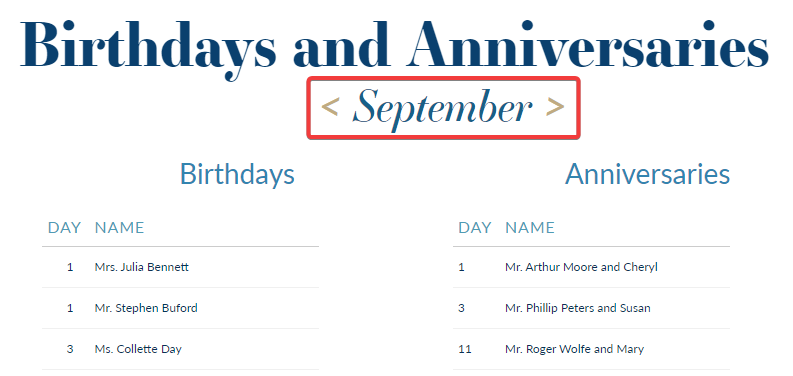 For information about this enhancement or to add this page to your site, please reach out to your Client Services Manager.