Process Daily Chits (Encore)
Encore clients can now send all chits on a single day and course to Encore for processing with a click of the button.

The Processing Daily Chits option can be incorporated into your end of day processing operations to send all chits to Encore at once, but can also be used throughout the day to send smaller batches of chits.
If you are an Encore client, please contact [email protected] to activate this functionality on your admin tee sheet.
Step 1: Check-in tee times
The 'Process Daily Chits' feature will only send chits to Encore from tee times that are checked-in and haven't already been processed. Use the 'Check In Full Day' option to check in the entire day at once or the individual tee time check-in option next to each tee time.

Tee times that are checked-in will be denoted with a grey background.

Step 2: Process Daily Chits
At the top of the admin tee sheet, click on the 'Process Daily Chits'. If you do not see this setting available, please contact [email protected] to activate this functionality on your admin tee sheet.

A pop-up message will display notifying you this will start the full day chit export, the user must finish completing all transactions, and only checked-in tee time will be processed.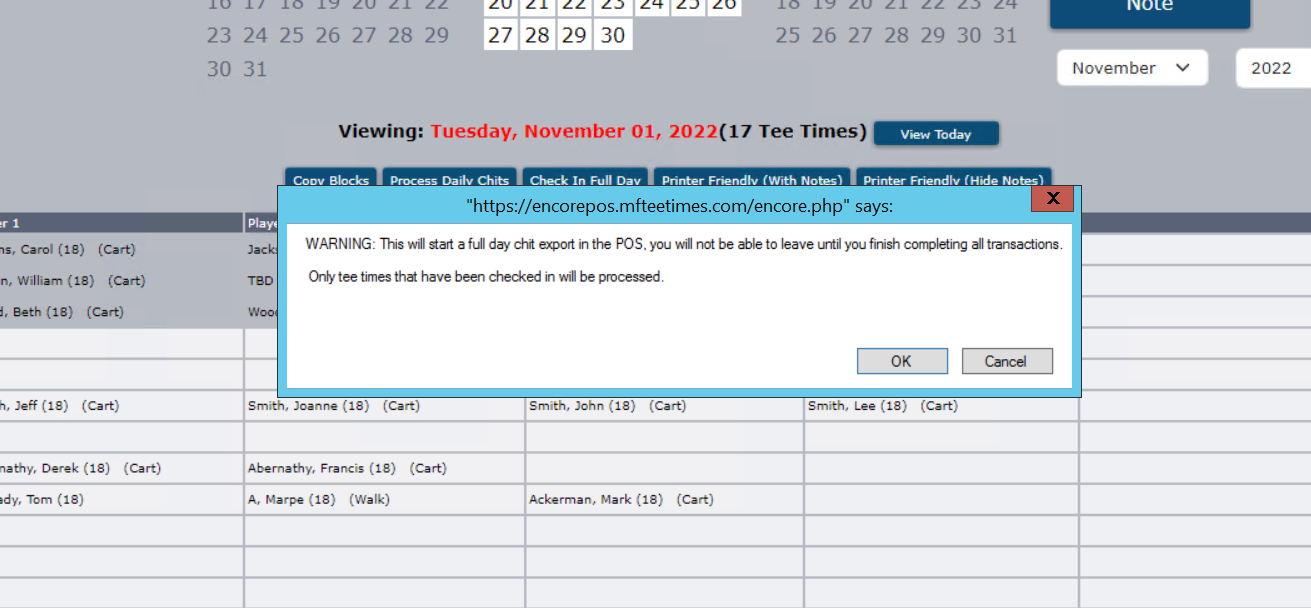 Step 3: Close out chits in Encore POS
Selecting 'OK' starts the process of sending all chits of checked-in tee times over to Encore. All chits will be sitting in Encore POS ready for tendering. As each individual chit is closed out, the next chit will load in. Repeat this process of closing out all chits. After the last chit is processed, the tee sheet interface will automatically load.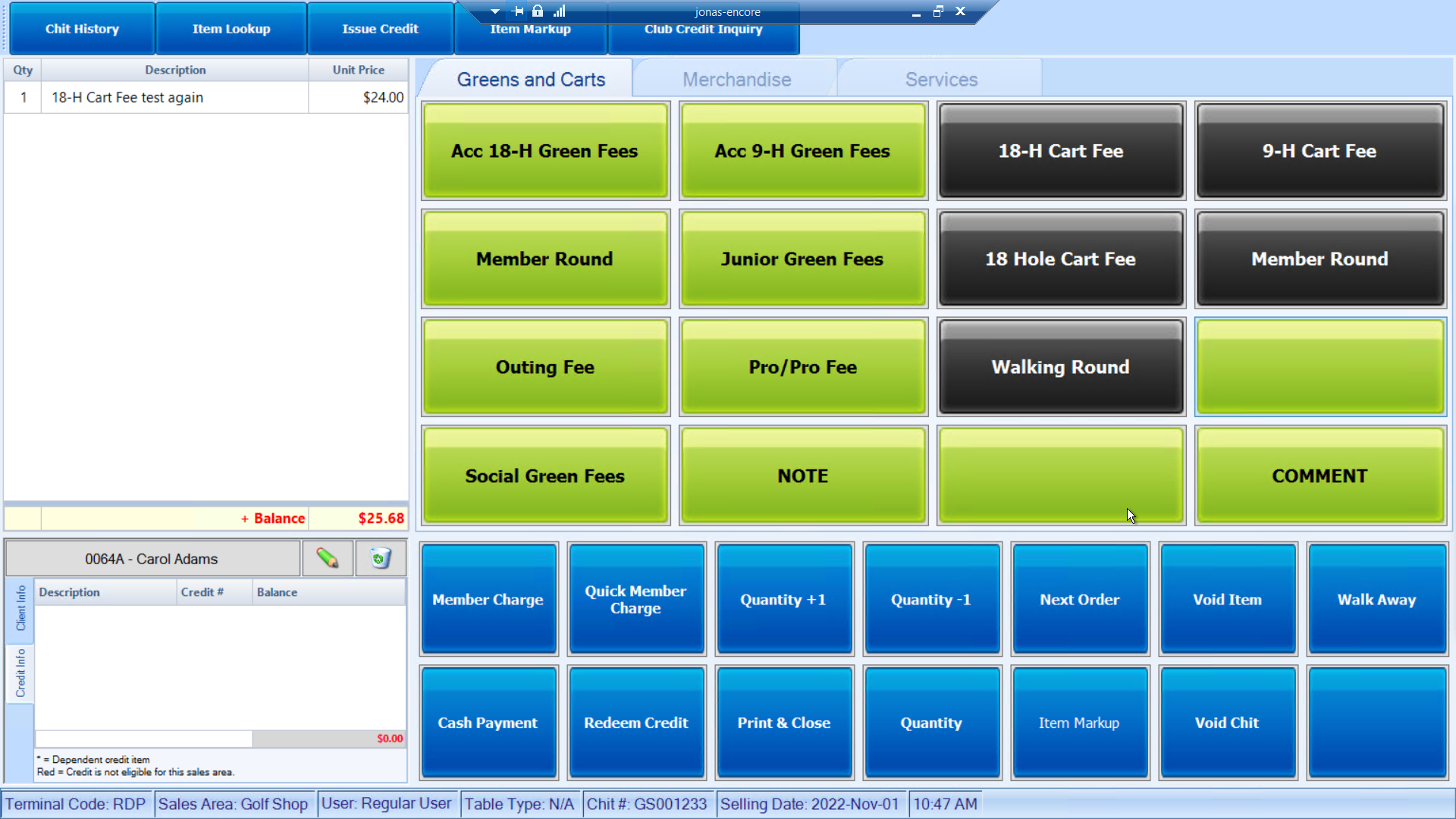 Step 4: Walk Away
If you are unable to complete all the transactions and need to get back to the tee sheet, use 'Walk Away' to cycle thru the outstanding chits still open.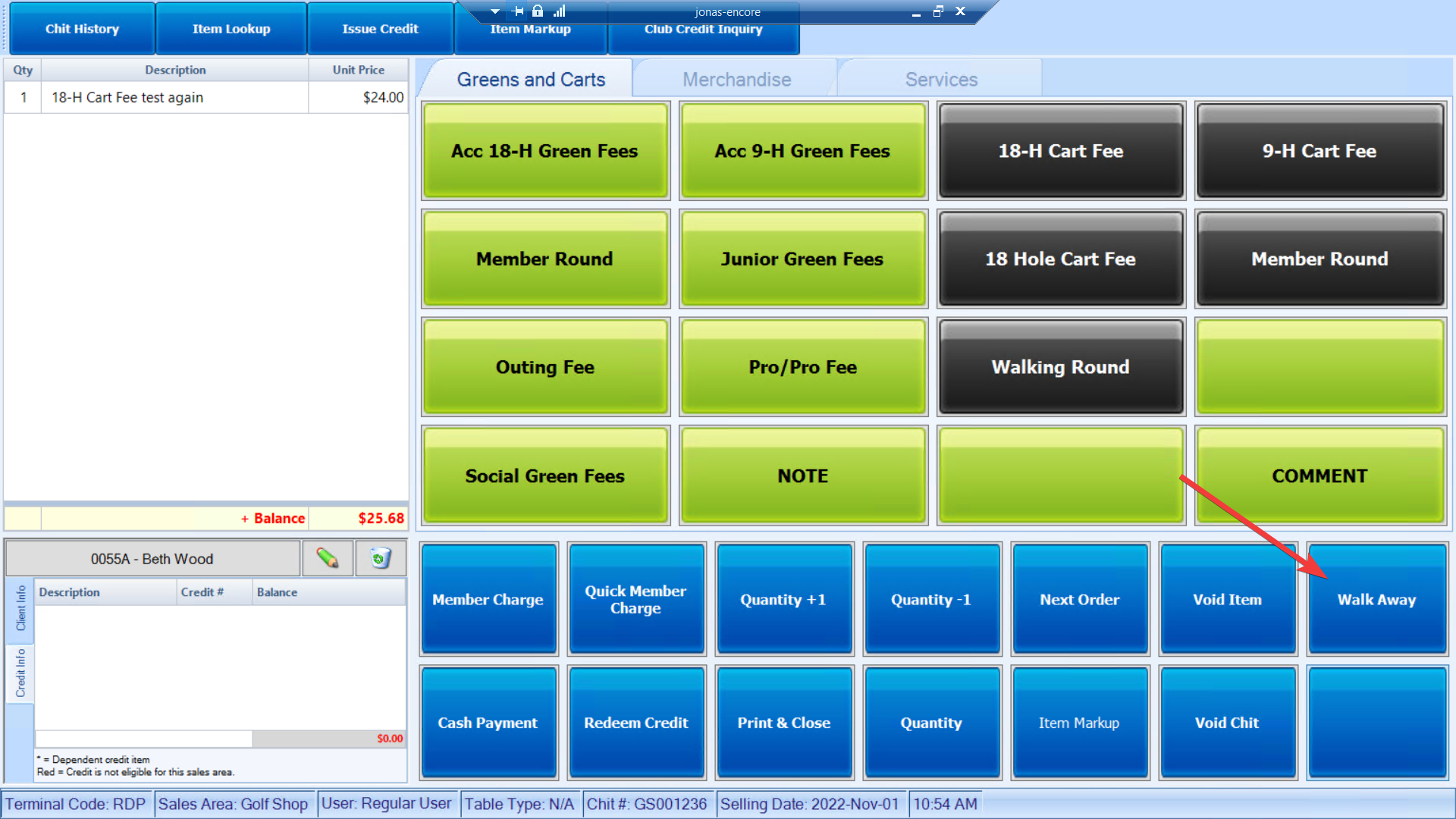 Any tee time that is highlighted in yellow are those chits that were walked away from and still need to be tendered in Encore before using the Process Daily Chits option again on any remaining tee times that have not been included in the export process.

To process any open chits (highlighted in yellow), go to 'All Chits' in your Encore POS. Select all chits and settle.
For full details, refer to our Learning Center video tutorial.