Q1 | Can I use images I already have in my Image Library?
Yes. Clicking "Browse" on an image content block brings you to the Image Selector interface, which ties directly into your Image Library. From here, you can browse all your existing images as well as upload new images as needed.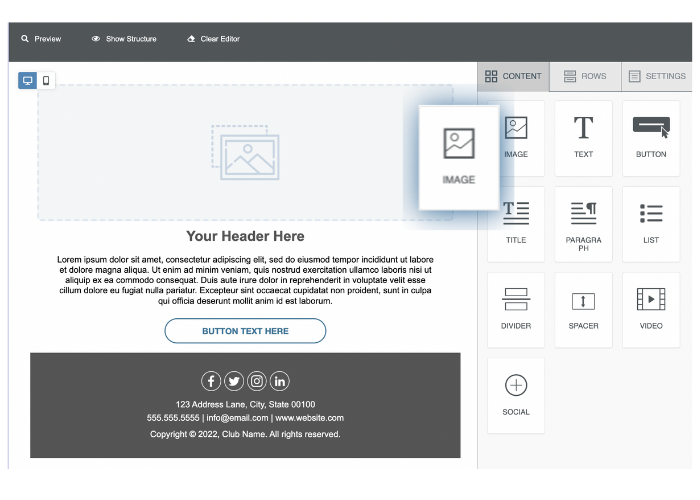 Q2 | Will other club admins be able to access the templates I create?
Yes. The Template Maintenance module is built for full team collaboration, so any administrator who has access to this module will be able to view and modify any existing templates. However, administrators who don't have access to the Template Maintenance module will still be able to pull the pre-built templates in during their email send process.
Q3 | Will my old/existing templates be transferable to the new system?
Any template built with existing tools in MRM will not be transferable to the EBuilder system. However, no email functionality is being taken away, so you can use the old/existing templates while you get used to the new system and build out new, possibly better, versions.
Q4 | What are Template Groups?
Template Groups, accessible from the "Related" menu in the Template Maintenance module, allow you to categorize your email templates to improve search and organization. For instance, you might choose to create Template Groups based on department (Golf, Dining, etc). Note: When creating Template Groups for EBuilder, be sure to select the "Use Group for EBuilder Templates?" checkbox.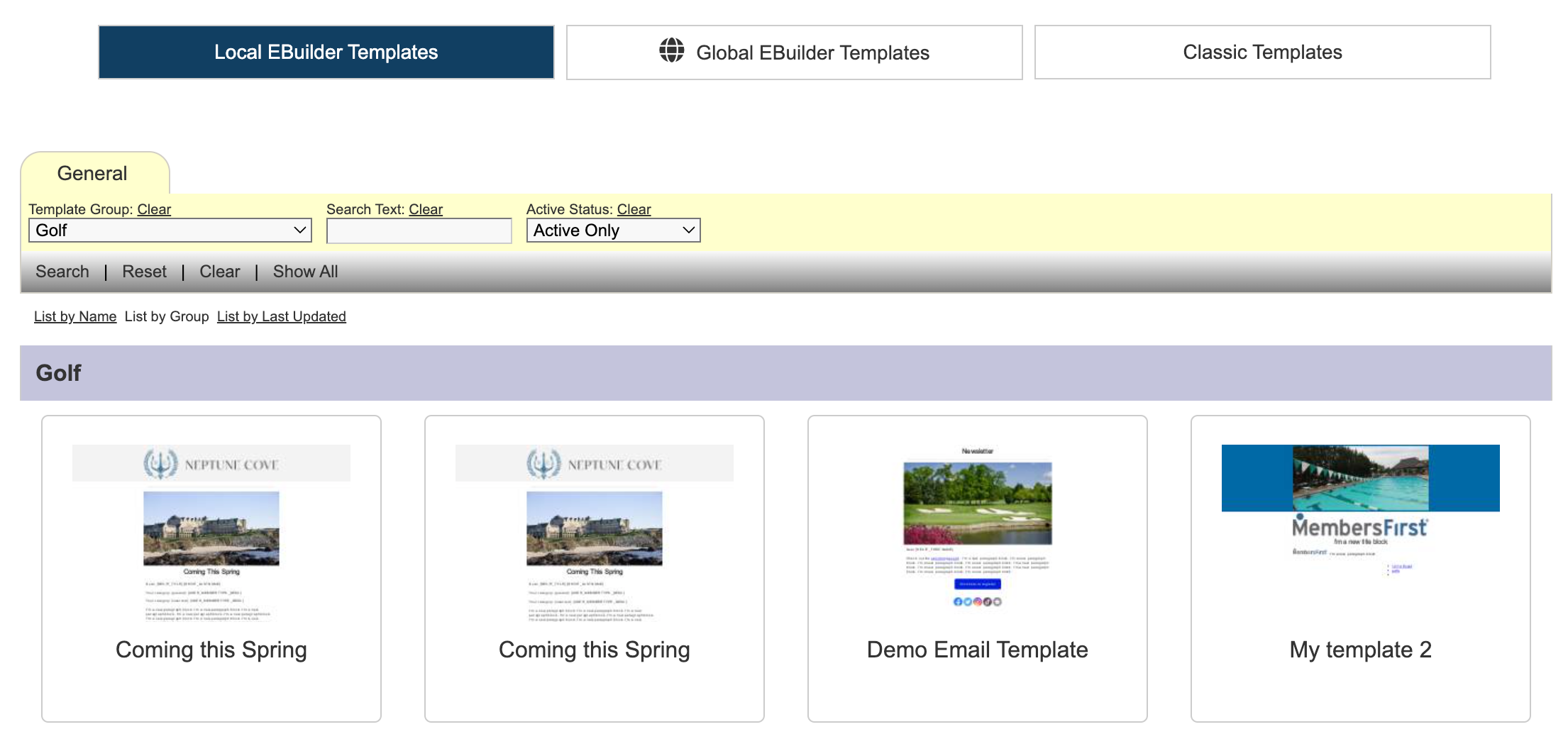 Q5 | How do I use tokens in my email?
Any content block that includes text provides the option of using mail tokens to pull in member data. This could be useful for a custom greeting using member names or in an email sent for the purpose of confirming that member profile information is current. From any in-template editor, click the "Token" button and select which data you'd like to pull in from the popup menu. Please note: In order to test tokens in email proofs, the message must be sent to a member. Many clubs will have an "admin" profile in the member directory that can be used for testing purposes.
Q6 | Can I put a background or a border around areas of my template?
Yes. Borders and background colors can be used to contain or distinguish certain areas of a template, or the template as a whole. These can be added by clicking on a full row in your template. In the sidebar, the Row Properties menu will appear, which includes the options of "Row Background Color" and "Content Area Background Color". If you scroll further down, there are also options to add a "Content Area Border" (for content width only) and a "Border" (for full row width).
Q7 | Can I manually edit the HTML for my template?
The EBuilder editor is built with the intention of simplifying the template creation process and ensuring a reliable final result. Because of this, direct manipulation of the HTML code is not available. If you'd like to work with template HTML, you'll be able to do so with the classic editor.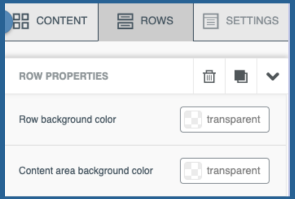 Q8 | How do I build templates while considering all device displays?
The EBuilder provides you with the ability to actively build in either Desktop view or Mobile view with a simple toggle to switch views. This enables you to build with a mobile-first mentality if desired. The Preview interface also includes a Dark Mode Preview option which allows you to see how the template will appear on a device that has dark mode enabled.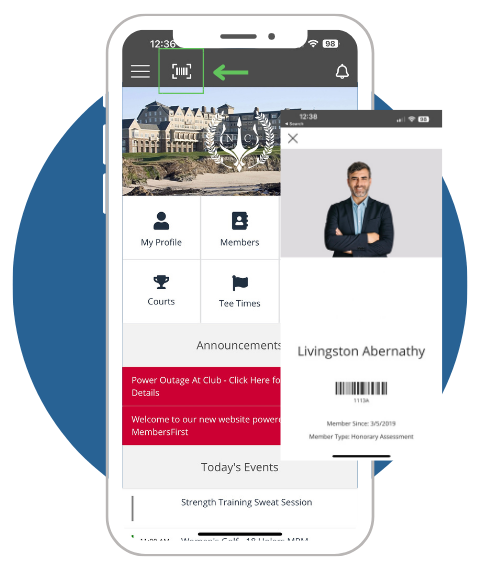 If you have any questions about your MembersFirst EBuilder or need assistance with activating your digital member cards, please reach out to your Client Services Manager.