January 2019 Release Notes
What's New or Enhanced:
Edit Your Own Left Navigation
Effective Tuesday, February 5, MembersFirst secondary or "left" navigation will be configurable by administrators! This new feature gives the club the tools to make site navigation changes, which includes the creation, deactivation and the ability to edit existing items. Plus, administrators can easily adjust the navigation order by "dragging and dropping".
Click here for a video tutorial outlining the new feature.
Upon login to the website with admin credentials, club administrators see a new option to Edit Navigation in the Member's area:

As well as an option under the Advanced Configuration for Site Navigation - Lite: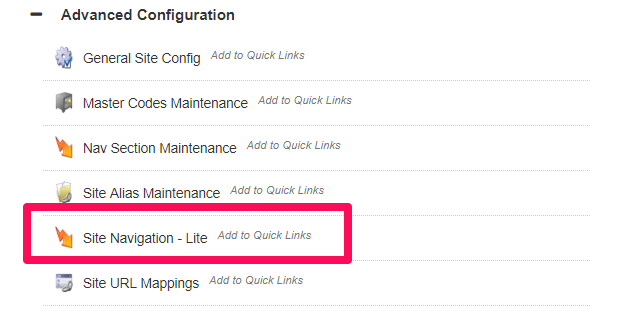 Site Navigation is broken up into multiple areas: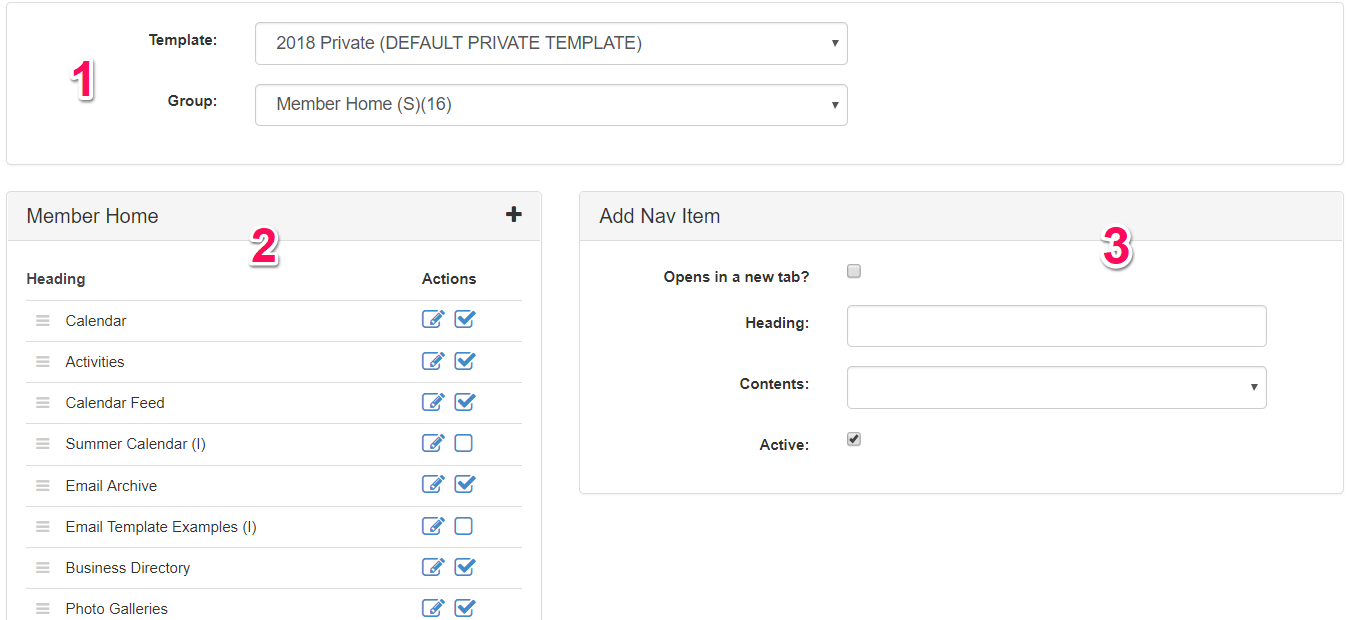 The Group is the section the user is editing. In the aforementioned example, the Member Home section.

Existing navigation items, along with an Actions menu whereby the administrator can edit and deactivate the navigation item.

The Add Nav Item section is where the admin can create a new heading and choose the type of linked content. The content can also open in a new tab by clicking the box Opens in a new tab. Please contact your Client Services Manager to have this feature enabled.
The navigation may also include child navigation, which is essentially is sub-navigation for each left navigation item. Please contact your Client Services Manager to have this feature enabled, as indicated in the Warning message below:

Below illustrates the variety of content types that the admin can link to: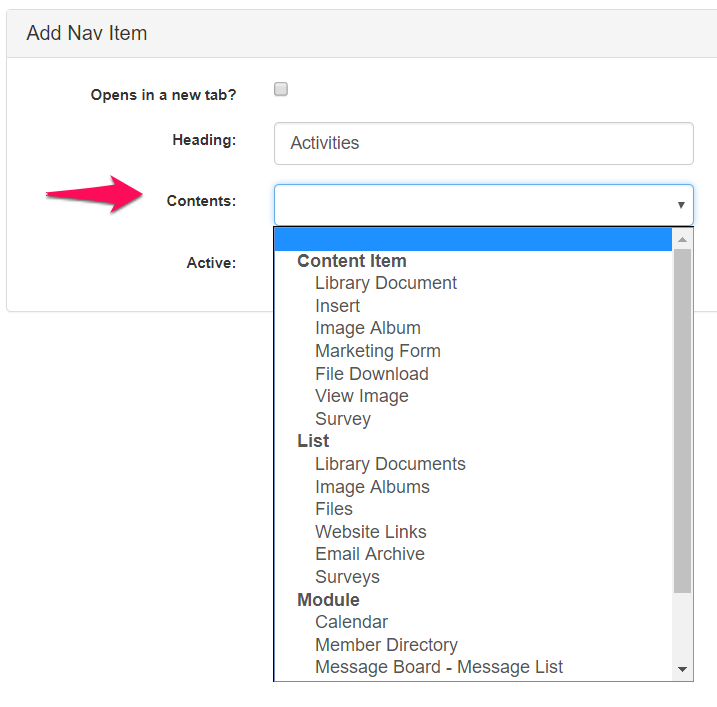 Once the item has been added, clicking and holding down the "sandwich" menu will allow the admin to drag and drop the navigation item to the desired location: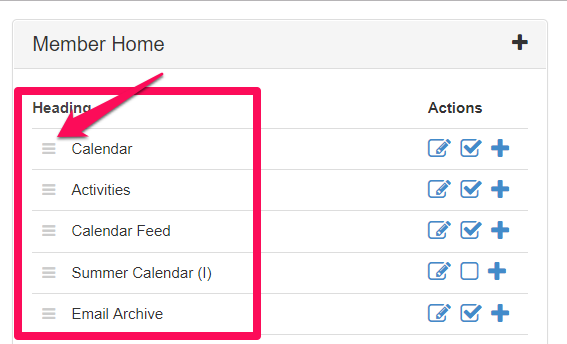 All navigation changes are made in real time, thus are updated on the site immediately!
Content Security
Information posted to the website can be restricted based on Content type. Restrictions include Inserts, Documents, Marketing Forms and Announcements.
To enable this feature, General Site Config > Security and note the Restrict Content by Member Type section.

Once enabled for the various content items, there will be a new Restrictions tab when editing the content item:

When content is saved with the selected Member Type(s), only those members with the selected types will be able to access the content item.
The security settings will be honored by the Mobile App and Site Search.
MF Bookings & Tee Times Release Notes
MembersFirst Learning Center Updates:
Upcoming Webinars
Webinar Recordings
Videos & Documentation
Videos
Documentation